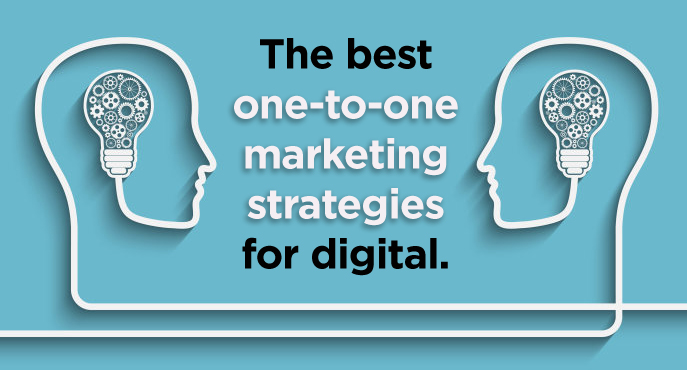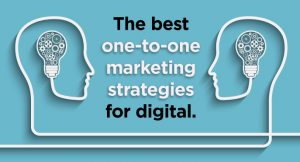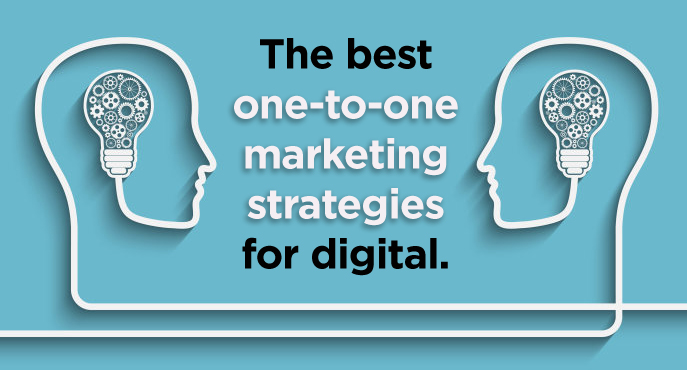 Every day, direct marketing moves closer to developing true one-to-one marketing capabilities on an on-going basis. It's the ideal methodology for giving customers and potential customers the right information at the right time to move them along their buying journey. It's beneficial to the brand, in that they are able to give people the right marketing messages when they can do the most good. It's beneficial to the consumer in that they get more relevant information to satisfy their needs and wants, when they're looking for it.
The digital arena is the ideal habitat for one-to-one marketing. It's an place where we can interact in real time, see what actions and inquires consumers have, collect pertinent information and get feedback on how well we are meeting their needs. But, getting all that data doesn't mean your one-to-one marketing in digital should connect with the consumer on so personal a level, it's seen as creepy. As James Smith, EVP of the Americas at Criteo, told Liveramp, "The overall intent is not to message the consumer with the most specific means possible, but to give them the recommendations or messages that they need at the right point in their path to purchase."
Retargeting web visitors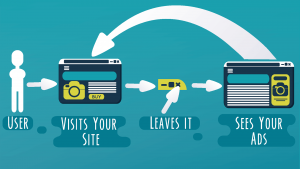 One of the easiest and most obvious strategies for using digital for one-to-one marketing is the process of retargeting people who come to your website. It's an easy process of creating a pixel that is placed on a user when they browse your website. If there is a product or service they had an interest in while on your site, you can place targeted digital ads featuring that product or service in front of them as they move around the web. The trick is to not overwhelm them, but do it in a subtle way so they feel like they just happen to see ads for that thing they were considering.
Depending on their actions on your site, you can tailor the messaging to the person. If they put an item in their shopping cart but left without buying, you can serve up ads with a discount and see if that motivates them to go back and purchase  If they were just reading information about it, they might not be far enough along in the purchase cycle to buy now, so in this case you might want to show them ads that give more reasons to buy or additional information.
Segmenting your data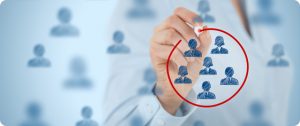 If you have a good database management system or someone like us managing it for you, you can segment out your data to send relevant messages at the right times to the right people. This allows you to segment your customers by how valuable they are, how likely they are to buy and a number of factors that relate to their own specific customer journey.
Using these segments you can send different digital messages (via email, digital ads or direct messaging) to each group based on those factors. The better you can segment your data the closer you can get to one-to-one marketing. For instance, for one client, we discovered a new segment who are Fashion Proud – they enjoy having nice looking, stylish things and getting complements from their peers on their good taste. For these people, we need to send them ads and emails that feature our most fashion-forward products. We need our SEO/SEM to drive them to the right products on our site. We need to create content that feed into this trait and share it with them. And since we know they thrive on complements to their good taste, we want to send them messaging that encourages them to share the fashion items they've purchased from us within their social channels and on review sites.
Predictive modeling to create one-to-one communications.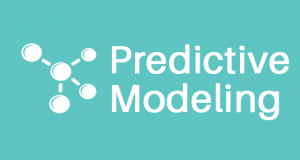 Another thing you can do with your database, is to create predictive models that allow you to predict what a customer's most likely next purchase is. We have clients who have been providing us with all their transactional data for nearly 20 years. Using Yaffe Peoplelink, we are able to analyse this data and develop an algorithm that gives us the most likely next product they are likely to purchase, based on the products they have already bought. With this knowledge we can send them marketing messages that feature the product most likely to be next up in their purchase cycle. This gives them relevant messaging and helps move them through their buying journey that much quicker.
Dynamic creative builds one-to-one ads on the fly.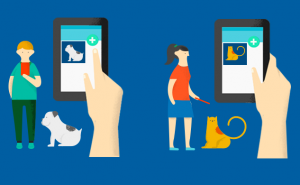 Much like how programmatic has changed media buying, dynamic creative has the potential to change digital marketing. We now have the ability to develop variable creative that changes to fit the specific person. What is dynamic creative? Infectious media defines it as "simply any creative that changes automatically based on information about the user, whether this is related to their behavior, location or context."
You build a template for your ad or even a video with each part clearly defined within the dynamic system. Then, based on what the program knows about the recipient of the communications, the photo, product, offer, headline or any number of factors can be swapped out to provide that individual with the most relevant piece of communication. This can even be done with online video, where the algorithm edits together specific pieces of the video to serve up one that checks off all the right elements for that particular viewer. This process creates digital communications that truly are one-to-one marketing messages.
Use your one-to-one data gathering to influence better targeting.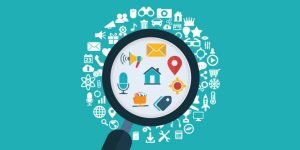 By creating one-to-one marketing communications in the digital realm, you can gather intel that furthers your effectiveness in all media. For instance, we just ran a contest for one of our clients on their Facebook page. In order to be entered into the drawing, you had to leave a comment telling us what show you were most likely to binge watch, if you won this prize.
We got thousands of responses and are now taking this information and giving it to our media team to better target these people by adjusting the TV buy to be in the shows our customers told us they watch. We can further use the information we have on them to better craft messaging and better target them within our Facebook ads and posts as well.
These are just a few strategies that marketers can use to create better one-to-one marketing in their digital efforts. It's an ever-changing, fast-paced part of today's marketing toolbox – one that will only become more important as we move forward. What other strategies have you used successfully? I'd love to hear from you.

Mike McClure, the digital one