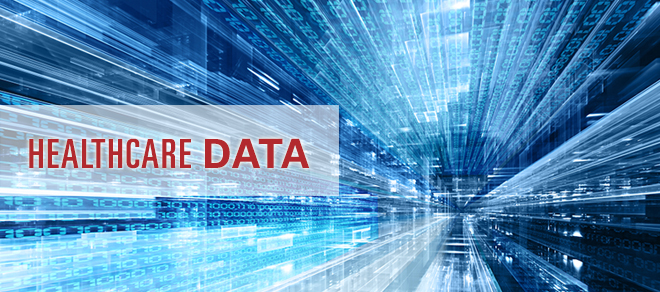 Healthcare regional marketing has a few new trends in 2016 which affect how and who you should target. Taking them into account, this post will explain how to strategically gather data, gain insights, define and understand your target audience for maximum internal and external campaign results.
Trends: The healthcare system is constantly evolving and this creates new challenges and opportunities for healthcare marketers.
Since the Affordable Care Act in 2010, decision-making power has shifted away from doctors and migrated towards integrated health care systems and their consumers. While healthcare providers will always be the cornerstone of a successful marketing strategy, consumers are more empowered than ever before. Second, is that more and more hospitals are using a fee-for-service payment models. These are based on transparency, quality, and incentives to provide more care.
doctors are becoming employees

digital channels are outperforming traditional channels

consumers are more educated than ever before

84% of patients use both online and offline sources for hospital research.
77% of patients use search engines prior to booking appointments.
44% of patients who research hospitals on a mobile device schedule an appointment.
Here is one example of how healthcare marketers can use data to find out who their best targets are:
Across the country, hospitals have one persistent challenge in common: an uneven payer mix. This is caused by having too many uninsured emergency patients and not enough higher paying, insured patients to keep the budget balanced.
Healthcare systems are complex organizations. They are made up of other hospitals, physician networks, home healthcare companies, health plans, foundations, and more.  To keep the whole system stabilized and running smoothly, there needs to be a long-term vision in place that all of these entities can support. Proper database management and analytics can help.
Using your hospital's data will:
strengthen your message

make sure your marketing efforts work for you and not against you

reveal who the best targets are

attract a more profitable payer mix

encourage employee retention and recruitment

stabilize budget

improve culture, performance attitudes and communication
So where do you start?
#1 Plan: First, you need to map out a data-driven targeting strategy. This way you can reveal who the best targets are and leverage the marketing campaign for a competitive edge.
Here are 5 questions to get you started:
Do you have a competitive position to promote?

What is the reason you have an uneven payer mix?

Which procedures do you make the most money on? If so how much?

Which center of excellence can you promote for the most profitable outcomes?

Which centers of excellence position you better and generate a positive return on investment?
#2 Research: Next, is the research stage of the data-driven targeting strategy. This requires a comprehensive assessment of your healthcare system:
Company culture

Leadership

Influencers

Enablers

Competitors

Market forces

Economic trends

Corporate culture

Performance attitudes

Organizational communication

Employee engagement
#3 Find out what the problems are.  Hospitals serve as role models and visionaries in their communities and it's important to reflect a brand image that is in touch with state of the art science, technologies, leadership and patient care. Improving your brand image can increase the number of patients, balance out the payer mix and stabilize finances.
To counteract a negative brand image, you have to know what you're dealing with. Here are 3 great ways to reveal issues and combat negative brand perceptions.
Surveys

focus groups

patient advocates
#4 Strategic positioning: Everyone has at least one family member that has been in the hospital before. This is a good place to regulate patient needs and perceptions. If a person needs highly specialized care you want your hospital to be the first one that comes to mind.
Establish your specialties.

Be heavily involved in your communities.

Support local events and charities.

Have a healthy, happy work environment

Give next level patient care

Be active online
All of this provides better positioning to go forward with a marketing plan that sets yourself above the competition.
Targeting your market doesn't necessarily mean excluding anyone. It means focusing your efforts where they make the most sense. Here are some other ways to define your target market:  Patient base, demographics, psychographics, competition and product/service.
#5: Evaluate: Healthcare is constantly evolving and so should your strategic targeting plan.
How many people fit your criteria? Are there enough?

Are your targets benefiting from your specific products or services? Do they see a need for them?

What drives your target to make decisions?

Are your services affordable or doable for your target, factoring in their insurance & copays?

Is your target accessible? Does the messaging work?
Collecting data and having a comprehensive view of your healthcare system helps build a culture of excellence. Having a good idea of who your target market should be will maximize your ability to alter perceptions, anticipate change, increase profitability, productivity and retention.
What trends in healthcare marketing affect the way you choose targets? Let us know how your healthcare marketing tactics have evolved with the digital age.And if you'd like to see how your can change your payor mix by changing your media mix, read this post.
Michael Morin, with a healthy dose of data