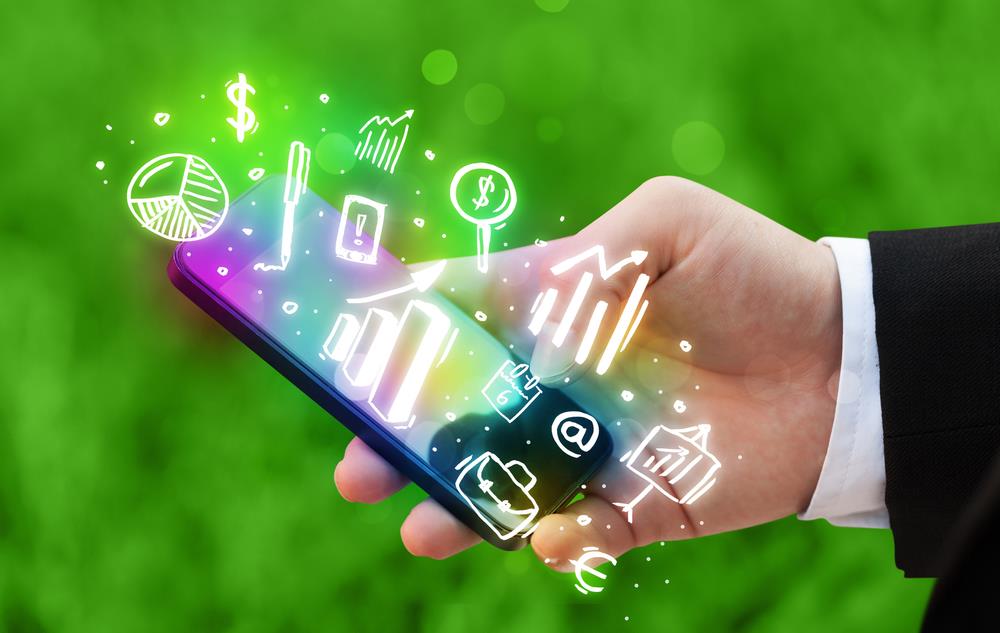 People are shopping on their phones and with their phones. If you're not thinking of adding mobile marketing to your retail marketing efforts, you're going to miss out on connecting with you customers right when they're in the middle of their shopping experience. 93% of people use search before making a purchase and more and more of those people are doing their searches via mobile devices. Not only that, but smartphone shoppers are 14% more likely than non-smartphone shoppers to convert in store
So, if you're trying to bring more customers into your store today and convert more of them into actual sales, it's important that you have a presence in mobile. Here are 10 tips for retail marketing on mobile:
Make your site mobile. This seems like it should be a given these days but there are still retail websites that are not mobile friendly. Make sure your site is designed to give the best mobile customer experience possible. If you're redoing your site, do it with a Mobile First mindset. Design it for mobile first and let the desktop format follow. At the very least make create a site with responsive design so it formats well in mobile. Review your site on your phone now. Can you see everything properly? Does all the functionality work in mobile – especially if you have eCommerce, you want to make sure it works the same in mobile.
Make sure you have a fast load time. Research has shown that 57% of online users will leave if it takes 3 seconds or more to load your website. So, it's crucial for your mobile site to load quickly.
Create ways to respond quickly. Customers expect immediacy from brands online. This is especially true if their using their mobile device. It usually means they have an immediate need or pressing question. Creating some sort of live chat can take care of this issue. If you don't build one into your website, you can use something like Facebook Messenger, which now has a live chat option. It also lets you auto-respond to a customer if you're not available immediately. You can use auto-response to let them know when they can expect to hear back from you and to give them alternative methods of contact, such as a phone number or email address.
Monitor customers in real time. Use social monitoring to get a real time picture of what's going on. If a customer is having a problem in your store. whether it's being stuck in a long line or dealing with a rude salesperson, it's not unusual for them to take out their phones and complain on social media. if you are monitoring and see what's happening, you can contact them and possibly alleviate the problem before they even leave the store, potentially turning bad word of mouth into good word of mouth in the process.
Use geofencing to drive customers into your store. This is basically a technique to broadcast an offer or incentive to shop to people's phones when they are physically near your store. A Stella Service article on how to use geofencing for retail marketing sited a study by comScore, stating that 47% of shoppers surveyed said they'd be more likely to shop with a retailer if they offered promotions to their smartphones when they're nearby. 
Use it to create better customer experiences. In a recent talk at Digital Summit Detroit, I learned that Nike was creating a way for customers in their Nike stores to checkout from any place in the store – including the dressing room. Imagine your delight as a customer to find out not only is there never a line, you can try something on, buy it while in the dressing room and wear it out of the store. Find ways you can enhance your customer experience in-store. 
Take advantage of consumer micro-moments. Throughout the day, consumers have micro-moments when they pull out their mobile devices to help them with a need right at that moment. Usually these are inquires along the lines of "I want to know," "I want to go," "I want to buy" or "I want to do." These are moments of high intent. Make sure you optimize keywords for the answers to these questions when they pertain to your retail business. You want to come up in local search as the answers to as many of these micro-moments as you can.
Mobile ads need to be relevant to the shopping experience. People use their phones while shopping, they are right in the process. So, if you're serving them up mobile advertising, make sure it's relevant to where they are in the buying cycle. Rather than brand awareness or product discovery ads, serve up ads that work at the end of the buying process. 
Include your location in mobile marketing. People searching on mobile usually have a local intent. They are searching for something they want now and they want to know where they can get it now. Make sure your mobile ads includes information about your location. Much of the time, location is key information that users are searching for and it will improve the performance of your mobile campaigns.
Don't neglect "Click to Call." Make it easy for customers to find more information by calling the store. Make phone numbers on your site and in your mobile marketing click to call numbers. if the customer can just touch the phone number to make a call rather than having to remember it when they switch from the site to the phone, it is much more likely they'll make the call – which makes it much more likely they'll come into your store, if you have what they're looking for. 
These are just a few ways you can make mobile work for your as a retail marketer. The important thing is to start thinking about mobile  when you think about how to drive traffic into your stores and increase sales. It's only going to become a bigger part of the equation from here on out. 
Mike McClure, always on my phone.