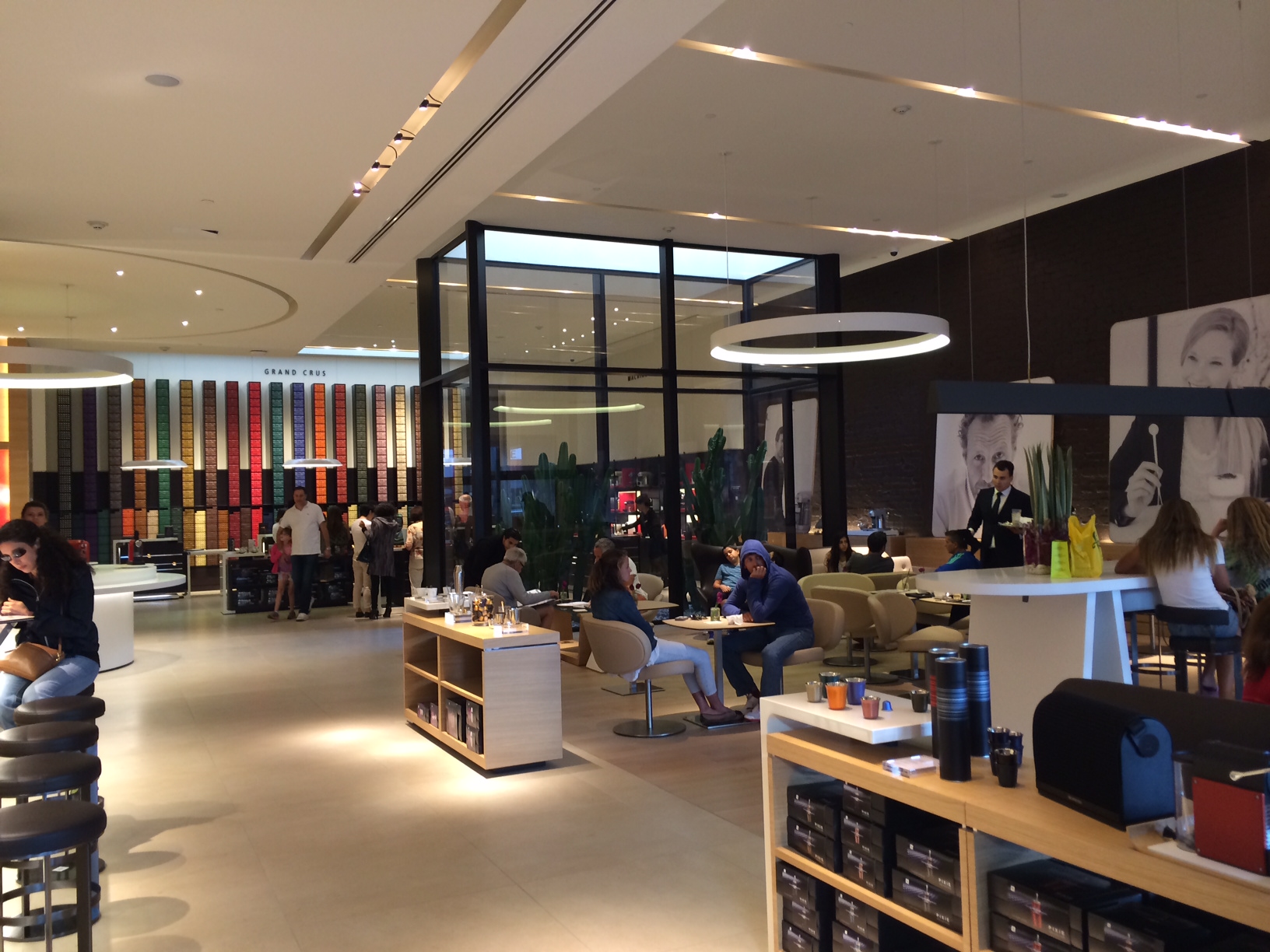 Shopping online is one of the most convenient ways to shop, but it doesn't work for everything. So, when Millennials do venture out to the stores, the more they can get out of the experience; the more satisfied they will be. Retailers are fulfilling this need by offering in-store services to help Millennials get more value out of their shopping experiences while maximizing their budgets and time.
Millennials enjoy casually browsing, shopping with their friends and sharing the experience. This is really important to take into consideration when most people check reviews and get opinions before they buy. Offering unique in-store services is a great way to stand out, get better reviews and create loyal customers.
In-store services can vary as much as the retailers that offer them, but here is a short list of in-store services that have proven to be successful in adding value to the overall shopping experience:
Classes

Workshops

Events

Food and Drinks

Alterations

Tailoring

Repairs

Cleaning and Inspections

Stylists

Gift Wrap

In-Store Pick-Up

Assembly

Consultations

Equipment Service
Even partnering with another business to make products and services more easily available is a great way to get Millennial attention. Here are some collaborations that have worked to make the in-store experience appealing to Millennials:
Red Bull and GoPro

Benjamin Moore and Pottery Barn

The Global Fund and Gap

Alexander Wang and H&M

Best Buy and Geek Squad

Starbucks and Barns and Noble
That's my favorite store!
Retailers that get the most "likes" and shares <3 are the ones that go above and beyond to make their patrons happy. Your brand is expressed in every single customer interaction. Giving shoppers what they want doesn't have to be expensive; it just needs to be relevant.  Research and ongoing analysis of your customer data are the keys to finding out exactly which in-store services will benefit your customers the most.   
One great example of a store attracting Millennial shoppers by creating personalized products and service offerings is Kit and Ace. They put Tailor Shops inside of their retail space so that customers can have their clothing conveniently altered while they shop. It's a win-win for both the store and their customers. Shoppers get the perfect fit and designers get direct feedback about what their customers want in their clothes.
Any way that retailers can solve a problem or do things that Millennials care about will get more shoppers in the door. Space 15 Twenty is Urban Outfitters first concept store. They've created a branded community that brings together retail with a space for art, events, performances and pop-up shops.
It's been hugely successful with Millennials because they can shop, discover new artists, experience the city, and connect with like-minded individuals- all in the same place.

This Makerskit flagship store caters to a variety of interests. They offer walk-in DIY workshops starting at $10. Patrons can learn to make everything from gemstone soaps to growing their own cocktails.
Guitar Center is a one-stop-shop for all things music. They offer a unique, hands-on experience where shoppers can pick up any instrument in the store and play as long as they want. This store also offers onsite lessons, repairs, workshops and maintenance.
Origins, a company owned by Estée Lauder Cos offers free facials and product demonstrations. Each store also has a huge sink for sampling soaps, scrubs and lotions, and a wall specifically for selfies. A customer may not have the time or money to go to the spa, but Millennial shoppers can find an affordable splurge and a free facial at any Origins store.
Origins' senior vice president and general manager Stephane de la Faverie attributes the company's recent growth of in-store sales from 20% to 40%.  
Ikea has been a Millennial staple from the start. They offer stylish, inexpensive furniture and a whole slew of in-store services including a family restaurant and child care.  
Millennials are much more likely to pay more, share and repeat experiences they value. Offering in-store services simplifies their lives and makes shopping easier and more efficient. you may not think of providing in-store experiences as part of your retail marketing arsenal, but if you want to attract Millennial shoppers, it could be a key attribute. Another similar aspect for attracting Millennial shoppers is creating a relaxed shopping environment, which we covered in a previous post. 
Sarah Knight, experiencing shopping from a Millennial point of view