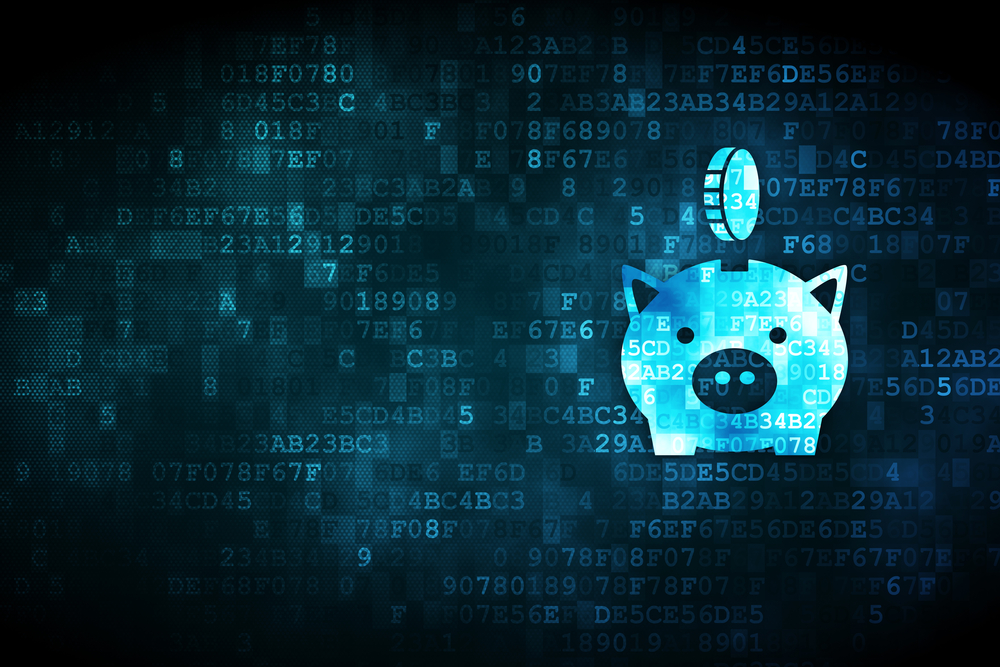 Digital has allowed retailers to blend the physical and digital worlds for faster, more convenient, intuitive, valuable and more streamlined shopping experiences. The retail industry spends more on digital advertising than any other industry. 64% of Americans own a smart phone which is an essential connection to online services, information and the world around them. Cell phones have given rise to micro moments which retailers are leveraging to grow their brands by finding ways to be useful in people's daily lives. Digital has given retailers more opportunities to reach their customers than ever before which is why digital advertising is set to double by 2020.
So, if you're a traditional retailer, what are the best tactics for making digital part of your retail marketing? Here is our list:
EMAIL
One of the best tactics for digital marketing is to step up your email marketing game. Email is still a powerful way to engage new customers and retain current ones. You can use data to segment your email list and send relevant offers to each group of customers. Or even create one-to-one marketing opportunities. A recent study by Listrak found 80% of consumers like when retailers' emails contain recommended products based on previous purchases.
SOCIAL
There are a number of ways you can use social media to influence what happens in the store. One of the ways to create buzz is to utilize social media in building a community of people who engage with your brand. You can also target list of social influencers that like to shop at your store and engage them in a way that encourages them to share with their communities. Another very effective way to incorporate social into you digital retail marketing is to input your email list into Facebook or Twitter to target both your list and a list of "look-alikes" with paid social posts and ads.
RETARGETING & DIGITAL ADS
Of course, one of the top tactics is to create digital ads and serve them up to customers and potential customers. And the more relevant you can make these ads to customer, the more likely they are to respond to them. Using your data to create ads that are as close to one-to-one marketing as possible help you achieve this. Another is to retarget people who have come to your site. You do this by putting a pixel on them when they visit, then you can serve up ads to them as they browse the that feature items they looked at or put in their cart but didn't buy.
IP TARGETING
For truly one-to-one digital marketing, you can now target digital ads to a specific IP address – letting you serve up ads to specific households. This targeting technology leverages direct mail lists and uses geo-location to reach a specific and granular customer base. In one campaign for a furniture client of ours, IP Targeting as responsible for 46% of the sales.
VIDEO
Video is now the most watched form of media online. A recent Google study says that the average length of time that people spend watching video on mobile is 40 minutes. According to Nielsen, 64% of marketers expect video to dominate marketing strategies, and video traffic will make up 80% of all consumer internet traffic in 2019. You can create a wide variety of videos – from "how to" videos to fun engagement videos to video ads. These can be placed on your website, social channels and used as pre-roll ads.
VIRTUAL & AUGMENTED REALITY
Immersion directly relates to conversion and virtual reality offers a fully immersive experience. VR makes it easier for customers to try products in their own homes and fully panoramic views such as Facebook 360 offer a truly unique experience. Some retailers are already using virtual reality fitting rooms. Augmented reality apps can be created for larger ticket items, such as furniture or kitchen cabinets that allows customers to visualize what the product would look like in their home.
BEACON TECHNOLOGY
Most people are willing to hand over their data in exchange for more personalization or better deals.  Retail and tech join forces to use beacon technology to offer customers on-site personalization. Beacons know exactly where their shoppers are at any given time – once they're in range, so that they can send customers valuable notifications, promotions or coupons at the right moment. People are becoming more and more used to receiving mobile coupons – over 80% of all coupons issued will be on mobile devices by 2020.
IoT
The Internet of Things and smart connected devices are changing everything. They, in effect, streamline the shopping experience.  Amazon's Dash Buttons let you re-order your favorite things with the push of a button. Smart refrigerators let you know when it's time to buy items you're running low on. Cars let you know when it's time for maintenance. When retailer are able to tap into these devices, they will have a direct line to customers at the moment they are in need of their product.
SMARTER SELECTION
Shoppers can become overwhelmed with all of the choices available. Instead of having a wide selection, carefully curated selections of the best products help shoppers make better decisions and save time. There has been a rise in subscription services and carefully curated lists that make it easier for people to find and get the coolest stuff.  Creating such a service or becoming part of an existing one will put your retail store on the top of their list.
These are just a few of our best retail marketing tactics in a digital world we have used or considered for our retail clients. With digital technology changing at an ever-increasing pace, new tactics will crop up every year. The key is to stay on top of what's going on and decide which tactics are best for you.
Mike McClure, SVP of Digital Communications