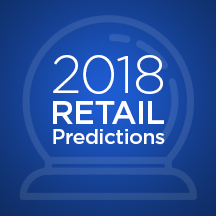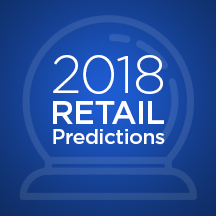 At the end of every year, I ask the retail marketing experts here at Yaffe to share their insights into what they see coming for retail in the year ahead. This year, some shared predictions built on the trends we've seen in 2017, some took us in new directions and some even surprised me. Here's what our panel of retail marketing experts see for 2018:
In-Store Experiences Will Expand in Scope & Importance
To fight the convenience of online shopping, brick and mortar stores will develop bigger and more unique in-store experiences that will draw customers into their stores. "I know it isn't anything new, but I feel it's growing because stores need something to draw people in," says Laural Masaid, Yaffe Office Manager. "My mom has been attending a series of in-store events at Pier One and if she goes to all of the events she'll get a bonus coupon. I feel like events like that are more and more important to stores."
Michael Morin, President of Yaffe Direct, agrees, "Consumers are more time poor than ever, but will still seek out a pleasant rewarding shopping experience. Also, they still want to see, touch and try on before purchasing. Retailers who focus more on the consumer experience to keep people coming back will benefit."
If you'd like to see some examples of unique in-store services  and events some stores are using to attract customers, you can see it in a previous post, linked here.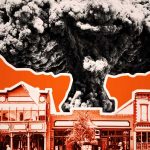 The Retail Apocalypse Won't Be So Apocalyptic. 
"I hate the term retail apocalypse," says Victoria Webb, Director of Client Services. "It's an overblown reaction to a natural shift in the marketplace. While there's no question that the over-stored and over-malled industry is experiencing a correction, the retail industry is not dying. It's just adjusting.  There is still an impulse factor to shopping that can't be surpassed in the digital arena, but the power of combining the two is unassailable. Watch for more digital strategies from traditional retailers."
"Sure, there will be more large retail stores closing in 2018," says Marie Smith, Media Coordinator. "But, there will be more small business "boutiques" opening in local hot spots across the country.  Gen X and Millennial shoppers who crave unique and different experiences will look to these small businesses to provide the one-on-one attention that you don't normally get at a larger retail stores."
Of course, larger chains can attract these same shoppers by creating a relaxing store environment that mirrors the boutique feel of these smaller stores.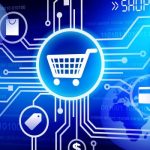 Retailers Will Need to Perfect Their Digital and eCommerce Offerings.
"I think retailers that have not 'perfected' their eCommerce division will have some work to do in 2018.  Shopping on-line has always been popular with the younger demographics, and has become increasingly popular for the older demographic," says Karen Potochick, Associate Media Director.
She also has some ideas on how our furniture retail clients can do this. "I think furniture retailers in particular will have to develop a way to entice the online shopper to visit their eCommerce sites. Specific ideas might include creating affordable room groups for college students that can be purchased at the push of a button. Or having consumers submit pictures of their room challenges and having their in-store designers come up with affordable solutions that can be purchased via some online picture sharing. This idea brings the boutique to the consumer, rather than forcing the consumer to come to the boutique."
"It's not just the retail marketing or merchandising that retailer need to think about when it comes to digital," says Mike McClure, SVP of Digital Communications. "To drive people to their sites with organic SEO and to build a trust factor (and an entertainment component), retailers need to think about an on-going content plan for their digital presence. Google has let us know that fresh, relevant content and quality inbound links are what influence your rankings. These are things retailers didn't have to think about before, but they need to now."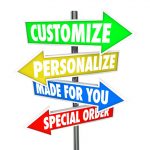 Customization and Personalization Will be Key
One of the distinct advantages that online retail has had is that, from the very beginning, they were able to provide consumers with the ability to customize and personalize both the experience and the product. But physical stores are learning that they, too, can provide that.
"This is the year that brick and mortar stores will begin to retake share from Amazon in many retail categories as they focus on personalized customer service and engagement," says John Cassidy, Yaffe CEO. He also had a surprising pairing of medium and demographic, "Personalized, relevant direct mail will become more effective than digital in reaching millennials."
Jennifer Baghdoian, Associate Director of Digital agrees, "Retailers that can differentiate themselves from competitors by delivering consistent, personalized consumer experiences will reap the benefits of increased customer loyalty and profitability."
"You also need to customize your retail messaging and method of delivery by market," says Heather Pence, Account Supervisor. "We have a client that is having down sales in two markets. But those markets are completely different. One is experiencing drops in population, higher unemployment and lowering of incomes. The other is one of their more upscale, younger markets. To solve the problems in each market, you have to look at different messages, product mix, ways to reach the consumer and a whole host of factors – without changing the overall brand. By customizing your creative and media plan in each market, you can start to move the needle. A lot more retailers are facing similar issues and will need custom solutions."
And how will retailers accomplish all this customization? Billy Strawter, Digital Strategist, sees one trend for 2018 that will offer aid, "There will be more messenger bots to customize your experience. But that means you'll need more data. And I see Facebook helping, by providing retailers with a data solution tool to measure the customer journey outside of Facebook's walled garden."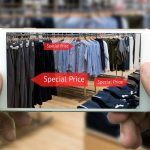 Retailers will begin to embrace AI and AR
"Augmented reality (AR) will pop up in more and more places as retailers leverage the technology to engage shoppers more deeply," says Michael Morin.  "Gartner has predicted that 100 million consumers will shop via AR in the next 2 years.  The beauty of AR is the role it plays in providing information and insight to support buying decisions.  Imagine positioning a new sofa in your own living room to help decide how it will fit or standing in front of your mirror and trying new clothes on virtually."
He also had this take on AI, "Artificial Intelligence and the IBM Watson folks will make some headway this year.  Yesterday I was targeted by them suggesting that their weather insight could help fine-tune my decisions and expectations for my events.  Examples of AI that shoppers are familiar with include purchasing suggestions on sites like Amazon, but imagine knowing that I race a sailboat and tweaking the messaging even further. This goes back to the customization we talked about earlier. Customization on an individual basis would be near impossible without the use of AI."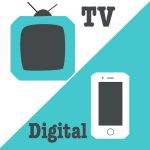 Retailers Will Find New Ways to Use Both Old and New Media
"TV is not dead," says Buffy O'Connor, Director of Media Services, "It's still the most impactful medium we have at our disposal.  And as addressable TV becomes more mainstream, you will see major retailers embracing it as a way to target their existing buyers to keep them connected to the brand and shopping at their store. They will also use it as a tool to prospect competitor's customers who are vulnerable to change."
Looking at how retailers will use social and digital channels differently, Billy Strawter and the digital team suggested these, "Dynamic ads will take over Facebook to customize your experience. But retailers will begin to expand their social retail marketing to more social platforms outside of Facebook, as Facebook becomes more YouTube like – focusing on video more. We also see retailers using more lower quality production to reach consumers living that Reddit life."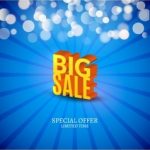 Even as Consumers Look for Stronger Connections, Promotional Marketing isn't Going Away
"Holiday sales are estimated to have increased 4.9% according to Mastercard, which would make for a strong end to a rather lackluster and inconsistent year," says Michael Morin. "The long-standing trend continues where consumers only seem motivated to buy when they think there is a compelling reason to do so, like Black Friday. Years of promotional retail marketing has trained them to wait for certain times to buy. Add to that, the continued reluctance on the part of consumers to part with their hard-earned dollars, especially when it comes to big-ticket buying and you can see why retailers will maintain a high level of promotional marketing.  It will be a good time for savvy consumers to acquire things."
And That's Just the Beginning.
We have many long years of retail expertise and that has shown us to expect the unexpected. These are the trends we see impacting retailers and their marketing efforts this year. But we know things will change. New technologies and methodologies will emerge. Innovative retailers will come up with completely new ideas that will then be followed by a thundering herd of "me too" retailers hoping to capture the magic before it becomes just the way of doing business. Do you see some trends coming we didn't cover here? We'd love to hear from you. Drop us your thoughts in the comments or come on in for a chat, we'll bring the coffee and donuts (or bagels if it's Friday).

Mike McClure, riding the retail wave.