With over 50 years of retail marketing experience, we've seen a lot of trends come and go. But, in recent years, retail (and just about everything else) seems to be changing faster and faster as more technology develops and consumers have more power, literally, in the palm of their hands. So, what will 2017 bring for retailers? Nobody knows for sure, but our staff of retail marketing experts have some educated guesses. Here are some of their predictions of what they see ahead in the coming year.
Heather Pence, Sr. Account Executive, sees retailers making better use of technology to entice customers, "More retailers will leverage virtual reality technology in interesting ways to create more immersive experiences for consumers. Similarly, I predict that we'll see more brick and mortar flagship stores invest more in creating unique in-store experiences for consumers – blending technology and social media to bring online experience into the brick and mortar landscape."
Kelsey Abbgy, Account Coordinator, also sees retailers finding ways to enhance the in-store experience, "In 2016, we've seen a boom of innovative retailers beginning to use in-store technology as part of their strategy to create enjoyable and seamless in-store experiences for their customers. I believe we will begin to see more retailers adopting in-store technology. This may become the norm for retailers, especially ones really wanting to target younger customers. This will also be a platform to create more connected experiences digitally and in-store with customers."
Susie Rinaldo, Sr. Producer, sees stores starting to cull down their selection to attract a more specific audience, "I think stores will trend towards more targeted selections based on actual sales of their goods. Some larger stores will begin to decrease their broad selection of goods and increase the more specific merchandise. I also feel there will be closures of some of the larger chains and we'll see many more boutique type stores pop up. I feel online shopping will continue to increase and be strong but that these boutique marketers will use online messages as well to encourage trips to their stores."
Our CEO/CFO, John Cassidy, warns that the first half of 2017 may be tough for retailers, based on a number of factors, "the first half 2017 GDP will again be a disappointment for discretionary purchases.  And it won't be due to the weather.  The annual re-set of medical deductibles and out of pocket maximums will pose a headwind to discretionary spending from now on.  Almost all insurance plans have steadily increased participant responsibility for these costs. Consumers will therefore be less willing to spend what's left on things they can put off buying."
Buffy O'Connor, Media Director, says men will take the lead in retail spending this year. "I came across an article in Forbes that states the "menaissance" is upon us.  The article says that for the first time ever, men are outspending women by 13% and early indicators predict that the menswear market will expand 8.3% next year. A few years ago, as I pondered becoming a woman over 50, I wrote a post about the buying power of women 50+. Recently, a survey commissioned by Mindshare found that men were planning on spending up to 69 percent more than women during Black Friday/Cyber Monday shopping events. As this trend continues, retailers (and media buyers) need to take notice."
Mark Simon, Chief Creative Officer, sees a shift in retail marketing and messaging, "There will be a continued progression towards digital and a shift towards messaging that focuses on shared values, not just price."
Laurel Masaid, Accounting, sees more retailers adopting some variation on the business model that has made upstarts like Dollar Shave Club a success, "I think the monthly subscription thing is going to continue to be a trend. I see it more and more all the time.  Maybe retailers can find a way to make that an in-store type program."
Victoria Webb, Chief Strategist, sees retailers taking VIP customer programs to the next level. "The time is ripe to take consumer loyalty to the next level.  Truly loyal customers routinely generate a disproportionate amount of sales and should continue to be rewarded accordingly.  What's beyond current VIP programs? Beyond points, apps and offers? Smart retailers will look at customizing exclusive, individually tailored perks to their most loyal customers. Concierge-style or "white glove" service are not just welcome, they will likely be necessary."
I agree with Mark on the digital front and see more retail marketing moving budget from traditional print media like circulars and newspaper ads to digital media, including digital display, social marketing, social media, retargeting and SEM. We're already seeing this with our clients. And it makes sense, especially when you're targeting a younger audience. You can target more people for the same amount of money in digital than in print, and you can do more pinpoint targeting.
Those are some of the things we see coming in 2017. What would you add to this list?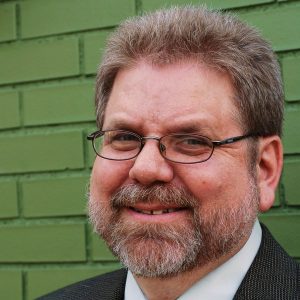 Mike McClure, SVP of Digital Communications