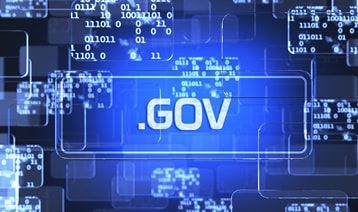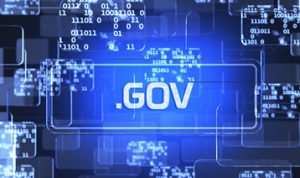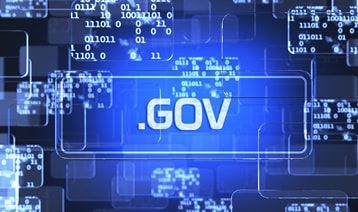 Technology and mobile devices have revolutionized the way we work and connect. One way that government agency marketing is embracing this innovation is through mobile apps. Apps are becoming an essential tool not only for government employees but for everyone who needs to interact with the government. In fact, 40 percent of smartphone users already use their mobile devices to look up government services and information.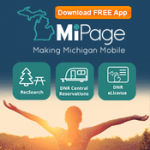 Government created or supported apps offer a broad range of opportunities for delivering services ranging from buying a fishing license to reporting potholes. The state of Michigan created an app, MiPage (client), that provides a convenient, real-time link to the latest announcements, news, services, maps, traffic updates, events, weather forecasts, safety alerts, job notifications, recreational activities and more. You can even book your campsite or find out if your bus is running on time – right from your phone.
Apps are a great way for government agency marketing teams to communicate, exchange and deliver valuable information to their constituents. Mobile applications should be efficiently designed to address a certain need or fit a particular niche.
Networking capabilities secure, automate and enhance workflow. With apps, the government can make information publicly accessible in an easy to use format they carry with them at all times, which fuels innovation and economic growth.
THREE BIG CHALLENGES:
Discovery-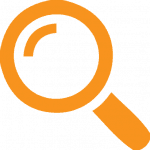 Let everyone know about the app. Just publishing your app in the app store does not mean it will get a lot of downloads. Make sure there is a genuine need and that the app is more helpful than cumbersome. Your app should also be promoted on your website and social media channels. Some sort of omnichannel government agency marketing plan to reach potential users is also recommended, because only so many people will see it on your website or social channels. Also, you can use one of these great tools for improving your App Store Optimization: MobileDevHQ, SearchMan, or Appnique. Remember to take a proactive approach. Monitor reviews and ratings to ensure that the app is getting a positive response. Consider in-app prompts to remind people to leave reviews.
2. Download-

Create an enticing icon, name and description for your app. When users rank your app highly and leave positive reviews, it significantly improves your app's chances of being downloaded. There is also a kind of "download inertia." The more downloads you have- the more downloads you get. Sharpen relevant keywords to keep your app at the top of search results. An email campaign to everyone connected to your government agencies is another great way to launch the download of your new app.
Delete-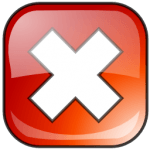 60% of apps are deleted within a month of being downloaded. Technical issues, poor user experience and lack of value are among the top reasons apps are deleted. The best apps do one thing, well. Remember that inputting data is a lot harder to do on the phone than it is on a desktop. Asking too many questions upfront can drive your audience away before they even try it. Make sure people continue to want to use the app with engaging content that is regularly updated.
 WHAT YOU CAN DO:
Apps are a great way to address needs statewide or in your hometown. They are an incredibly powerful way to connect with people and drive government agency marketing efforts forward. Spend time upfront planning and take full advantage of the unique on-the-go quality which mobile devices offer.
Mobile apps know when and where we are at any given time. Use this advantage to create a more personalized experience.
Make sure the app works on-the-go and not just in Wi-Fi zones.
Know why, how and when your app is being used.
Build in re-engagement mechanisms to remind people of the app's presence such as notifications, exclusive content, benefits or rewards.
Consider creating in-app communication tools: Apps have a very personal nature, and it is important to nurture this two-way relationship by promptly addressing issues, questions and suggestions.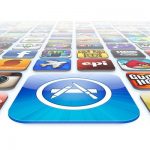 This shift towards apps and mobile solutions enable the government to streamline projects, improve transparency and collaborate with citizens. Here are a few ways that government agency marketing is successfully embracing mobile technology through apps:
MiPage Real-time link to all things Michigan. Buy your fishing license or discover your new favorite place to go kayaking.
FBI Child ID This app stores  photos and vital information to help find missing children.
WISER The Wireless Information for Emergency Responders app helps first responders and hazmat teams dispose of toxic waste and save people exposed to a toxic substance.
Dolphin & Whale 911 Report the location any dead or stranded sea animals in the Southeastern United States to trained emergency responders.
PTSD Coach This app provides military and veterans with help and support on seeking treatment.
Ask Karen This is a user-friendly app dedicated to food safety.
Currency Identifier This app allows the visually impaired to scan money and receive an audible message of what denomination the bill is.
FEMA Prepare for emergencies, find help if you have already been affected, apply for assistance, or get directions to the recovery center.
IRS2Go Find tax tips or the status of your refund.
SC DMV Driver Exam: Helps students prepare for their driver's tests or can be used as a refresher.
UDOT Walking School Bus: This app allows parents to create or join walking groups to various elementary schools.
You may think of all these apps more of a utility or public service – and they are. But they are also great ways to do government agency marketing, because after all, the purpose of marketing for any government service really is to make their customers aware of what services are provided and how they can access them. With everyone carrying a super computer in their pocket these days – getting some valuable real estate on their mobile devices is probably the best way to make them aware and get them to use the services on a regular basis.

Heather Pence, app user and fan