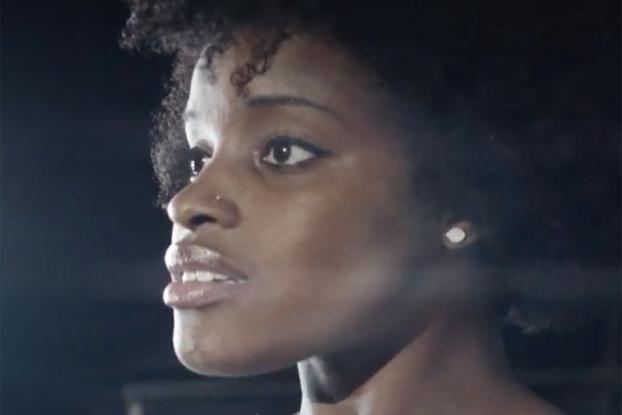 I found this to be an amazing piece of cinematic storytelling. As part of Activia's global #InSync campaign, this video follows the life of up and coming ballerina Ingrid Silva from her childhood growing up in a poor community in Rio to the moment she achieves her dream on the stage in New York.
The whole story is told ins snippets of her life as seen through her eyes. You see her mom packing her lunch, as she heads of to practice day after day as a little girl. You see her leave home and go to New York. You see her struggle to learn English and take whatever work she can to survive. You see her bloodied, bandaged feet as she continues to work her craft and push herself beyond her limits. And finally you see her take the stage for the audition that makes her dreams come true. The focus only shifts from her point of view to seeing her dance at that moment. 
There are no voice-over or narrator to tell you what's going on, just snippets of her life as seen through her eyes. It's storytelling that transcends language barriers. Shot beautifully and with a soaring score that helps move the action along with the driving force of a cello and violin front and center. Near the end white supers over black tell you who she is and what she's done. You only know it's content from Activia at the very end when the words "When you are aligned with yourself, you can meet your best self." appear. Then the logo comes together over the line "Live #InSync" and a link to see more inspiring stories that are also part of the #InSync campaign. 
 Activia – #InSync Stories: Ingrid Silva
I hope you enjoyed that as much as I did. Feel free to leave me your suggestions for Ad of the Week in the comments or drop me a line on one of our various social channels.
Mike McClure, inspired if not InSync