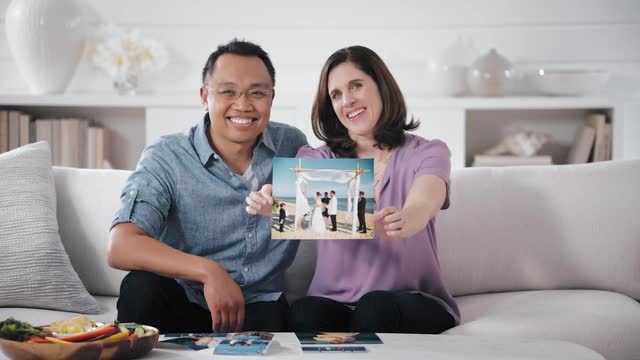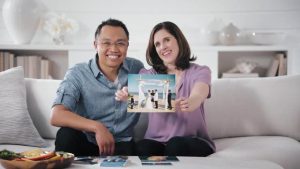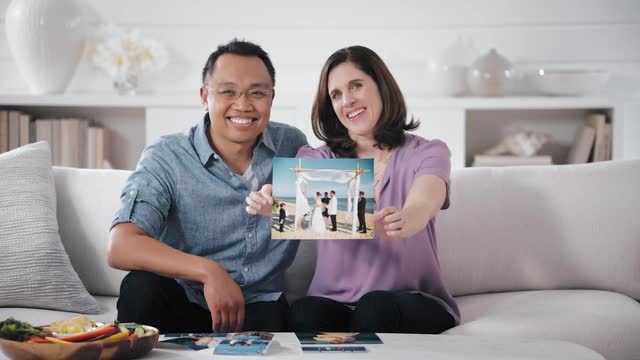 It's nice to see a big home furnishings retailer create marketing that is not only very inclusive but good storytelling. Crate & Barrel has created a campaign around their wedding registry that shows their open to everyone by having a wide range of couples tell their wedding stories. It's a campaign called "Welcome Love In." A lot of marketers these days are conscious of the need to be inclusive and show society as it really is. Some do it really well and some feel like they were taking the Noah's ark approach – let's make sure we get two of everything!
I think this campaign, while covering all the bases, does it without it feeling forced. They have a wide range of couples of different ages and races. They have mixed race couples, but not just the expected mixings. And they have same sex couples, which as far as we like to think we've progressed, is still scary for some brands. But here, it works. Probably because the video features real stories from real couples who have actually done the gift registry with Crate & Barrel.
But they don't just record their stories about how they registered for gifts or what they got. They tell stories of how they met, what their wedding was like, how their love has grown over the years. One couple tells how his beautiful smile was what stuck out when they first met and then the owner of that smile reveals he had been practicing his smile in the mirror before they met. Simple little, compelling stories to draw the viewer in make this a great spot. But don't take my word for it, watch for yourself!
Thanks to our Chief Creative Officer, Mark Simon, for sharing this spot with me. If you see something that's ad of the week worthy, please drop me a line – either in the comments here or through our social media channels.

Mike McClure, always a softy for a good story